Stone-Coated Steel is the Best Residential Roof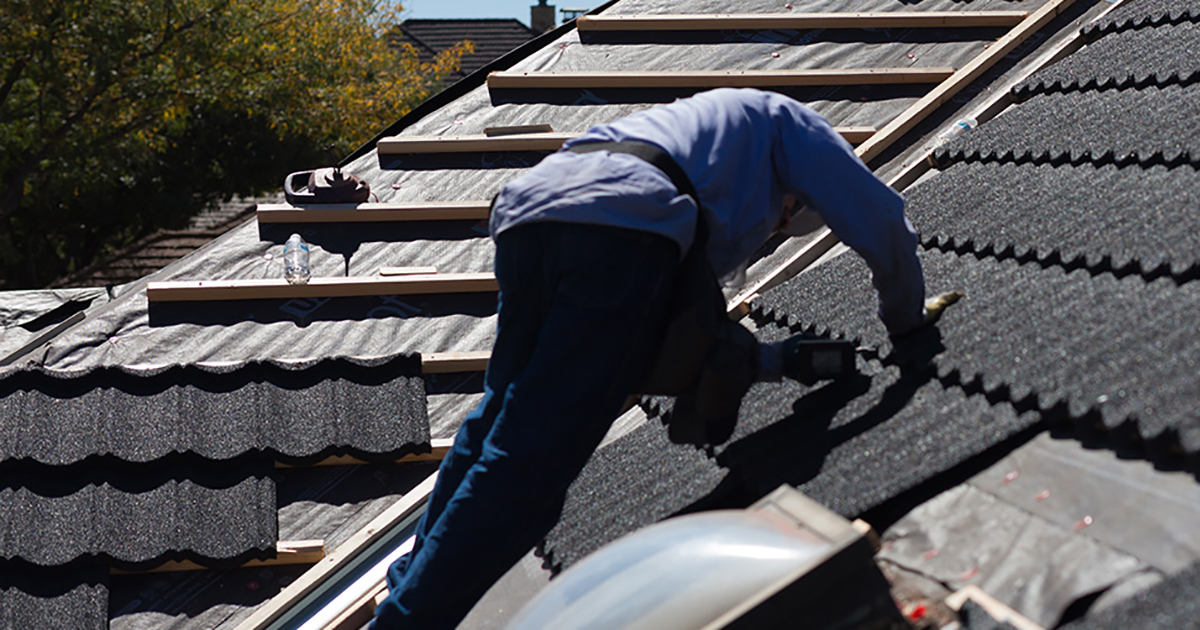 Stone-coated Steel is Hard to Beat
Stormy Spring weather can be a bear here in Amarillo, Texas. Has your residential roofing system taken a beating? Looking for a residential roofing system to replace your weather-worn one? Stone-coated steel is a very good option to consider.
---
What is Stone-coated Steel Roofing System?
A stone-coated steel roofing system is a metal roof with stone chips that are attached to the metal with an acrylic film producing a durable aesthetically pleasing roof. This residential roofing system can take on the look of a tile, shake or shingle. There are a large variety of colors, textures and designs for you to pick from to complement the style of your home. You get the durability of steel but the beauty of other systems. What a great combination!
Long Lasting and Incredibly Durable
Other than the beauty of steel roofs they have an amazing longevity. Asphalt or composite roofs need to be replaced every 10 to 15 years depending on the amount of beating it takes with our harsh weather. The stone-coated steel roof is virtually good for a lifetime, especially in Amarillo, Texas. The steel roof's lifespan is 40 – 70 years.
Another great benefit is the awesome durability. Steel can withstand our straight-line winds up to 170 miles an hour, heavy rains, and hail to 2.5 inches. The interlocking panels make it exceptionally strong, an excellent choice for our Texas Panhandle storms. Just think about the peace of mind you will have when spring storms roll around and your roof is solid, able to withstand most of what Amarillo weather can throw at it.
Nearly Maintenance Free
Let's talk maintenance. Most residential roofing systems need regular inspections and upkeep to keep them in good working condition. The Stone-coated steel roofing system is almost maintenance free thus eliminating yearly repairs and maintenance required with traditional roofing.
Energy Efficient
What about energy efficiency you ask? Most people think a metal roof is too hot for our Texas summers. In reality the stone coating is a UV reflective. The heat isn't absorbed like it is with asphalt. Stone-coated steel actually reduces the energy cost of your home. The product is actually lighter than traditional asphalt and the steel panels are 100% recyclable, making it a good choice for those concerned about the environment.
One concern people have with steel roofing systems is the noise factor. There are solutions to the noise of a metal roof such as attic insulation or a solid sheathed roof deck can be placed between your home and the roof making a barrier to help with sound.
High Initial Cost, Great Long-term Value
Now the initial cost of the stone-coated steel roof is on the high end of roofing materials. However, when you consider the longevity, durability, and low maintenance over the years this roofing system will pay for itself. That's why we say stone-coated steel roofing systems are the best choice for Amarillo roofs.
---
Sources