Best Residential Roofing Systems for Amarillo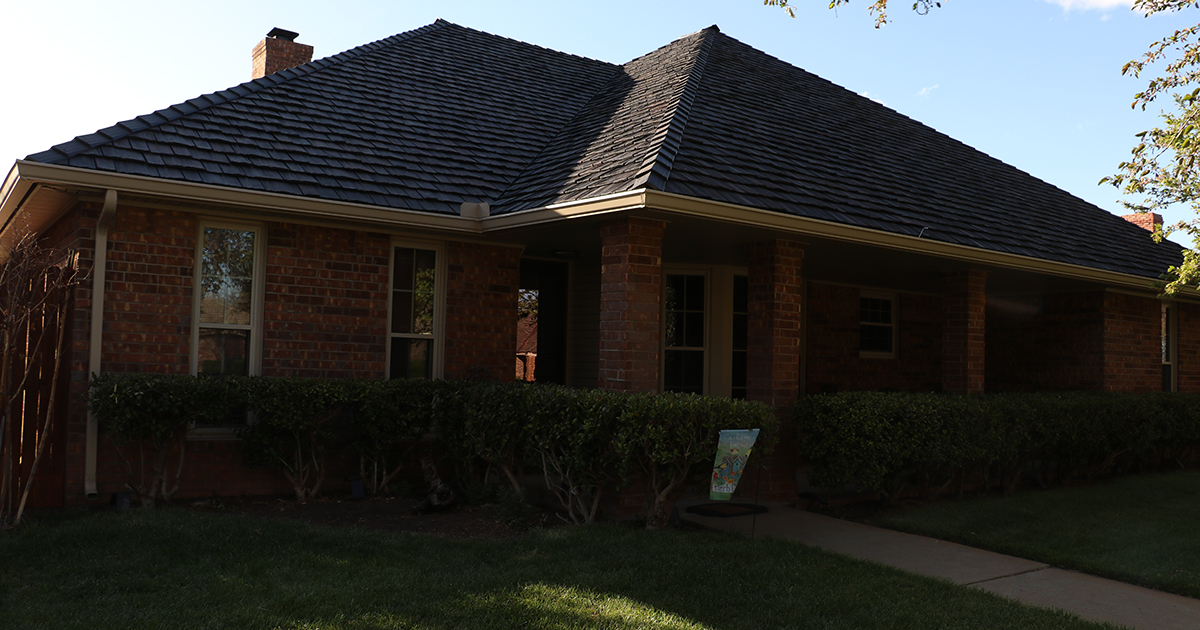 Texas Plains Does Roofing Right
Texas Plains is an Amarillo roofing contractor you can rely on. With our experience in complete roof repairs and replacement, we install reliable and stylish residential roofing systems. Our experienced tradesmen replace your roof with quality roofing materials and expert installation techniques.
Residential Roofing Materials
The Texas Panhandle weather can be unpredictable. One day the wind is blowing 90 mph and your shingle roof is all over the front yard, and the next it is clear sunny skies. We understand the weather in Amarillo Texas. It brings hail damage, wind damage, and even damage from solar rays. At Texas Plains we want to ensure you are choosing the best residential roofing materials and installation craftsmanship for your home, and that's why we have many options to choose from.
When thinking about your home improvements, a roof replacement is the last thing on your mind, but it should be the first. With a roof inspection and a free quote from Texas Plains, we can determine what type of roofing system best fits your home. A high quality roof replacement can ensure your home is protected.
The best type of roof depends on your budget and the style of your home. With the new construction rate of Amarillo, we recommend driving through some neighborhoods and finding out what your style is and what is available. We want your home have a roof that matches your style and be protected at the same time.
Our Amarillo location has product catalogs that are constantly updated with the newest colors and styles. From the type of roofing system your home requires to the color you choose, our Texas residential roofing company provides it all. Let's check out what Texas Plains Roofing can do for your homes roofing system.
Asphalt Shingles
A popular type of roofing material is asphalt shingles. GAF Products defines excellence when it comes to this type of roofing system. We use a number of different vendors and have many color options to choose from. We recommend a class 4 impact shingle. Shingles that are rated a class 4 are designed to withstand hail damage and high winds, perfect for the Amarillo Tx area.
Synthetic Slate Roof Tile
Another great option that is also rated a class 4 is a slate roof. Brava Roof Tile provides your roof with a beautiful natural slate color but is durable enough to withstand the weather. This type of roof comes in many different color options to choose from. With our convenient Amarillo location, we have product catalogs to look through to best help you with your roof project.
Stone-Coated Steel
A great choice for the West Texas weather is a stone-coated steel shingle system. Decra Roofing Systems offers this type of shingles in many colors. This is a great option for homeowners of upscale homes because it offers an elegance to your home, but is durable enough to ensure your home is protected.
Metal Roofing
CertainTeed Roofing Systems offers you a great opportunity for your home or business metal roofing systems. We recommend the vertical panel metal system for commercial roofing installations. There are more options for a metal residential roofing systems. You can enjoy the durability of metal without compromising on style. Residential metal systems come in tile, shake, and slate styles too.
The folks at Texas Plains know the importance of keeping your home protected and maximizing your homes curb appeal. With all of these options we strive to offer our customers with as many options as possible. We are licensed bonded and insured and we offer free estimates to all customers.