5 Most Common Amarillo Roofing Systems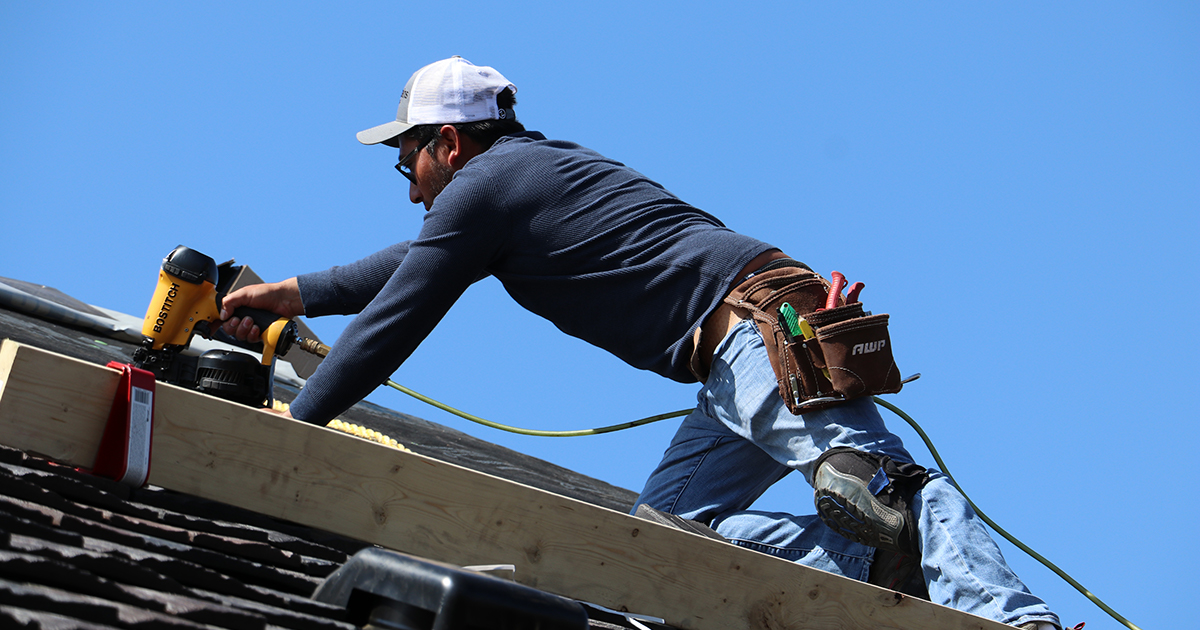 Residential Roofing Systems in Amarillo
The wind and storm damage in Amarillo, Texas and the surrounding areas this year has been wild. Texas Plains offers the Texas Panhandle five different types of roofing systems. There is gable roof, hip roof, mansard roof, and I'm going to stop right there. Do you know what any of these words mean? In this article, we're going to explain the five most common residential roofing systems roofers in an Amarillo TX installation.
---
Gable Roof

Gable roofing is the most basic type of residential roofing system. This system has a pitched or peak roof. This type of roofing system sheds water and snow and provides more space for the attic or vaulted ceilings. We use Malarkey asphalt shingles for this roofing installations.

Hip Roof

A hip roof slopes on all four sides. The sides are all equal in length and come together on top to form a ridge. This applied roofing system is very stable, sturdy and durable. Proper roof maintenance and roof repair can elongate the lifespan of your roof. Hip roofs can be any type of roofing material, such as metal roof, shingles, or tiles from GAF.

Gambrel or Barn Roof

A gambrel roof has two different slopes and two sides, much like a barn roof. You can find a gambrel style roof on barns, farm houses, and log cabins. This is a low cost roof since the construction is simple for the roofing contractor and you need fewer materials.

Flat Roof

As it reads, flat roofs appear to be flat with no pitch, but a small pitch allows for water run-off and drainage. This is where our commercial roofing services come in. This is a low cost roofing system that is more energy efficient than other roofing systems. A common material for this type would be metal from CertainTeed.

Combination Roof

A combination roof allows you to use the best type of roof for each section of your home. Your home may have a hip roof and a skillion over the porch. This calls for your roofing company to combine the roof styles. Combining the roof styles can become costly, but it adds to the architectural interest of the home.
Before you pick your Amarillo roofing system there are a few things to think about. What is the weather like in your area? That's an easy one for Amarillo roofing, windy. Do you need extra space in your attic? What is the style of your home or business? Narrow down your choices and then choose the best type for your home.
When choosing your roofers in Amarillo, Texas, call Texas Plains Roofing. We proudly serve the Texas Panhandle with all your home exterior needs.