Amarillo Gutters: A Homeowner's Guide
Rain gutters are very important. They protect your Amarillo home from rain and water damage. Yet rain gutters are probably the most ignored and least understood parts of your home's master planned roofing system. We encourage you to read this homeowner's guide to Amarillo gutters, because rain gutters do more to protect the structural integrity of your home than you might think.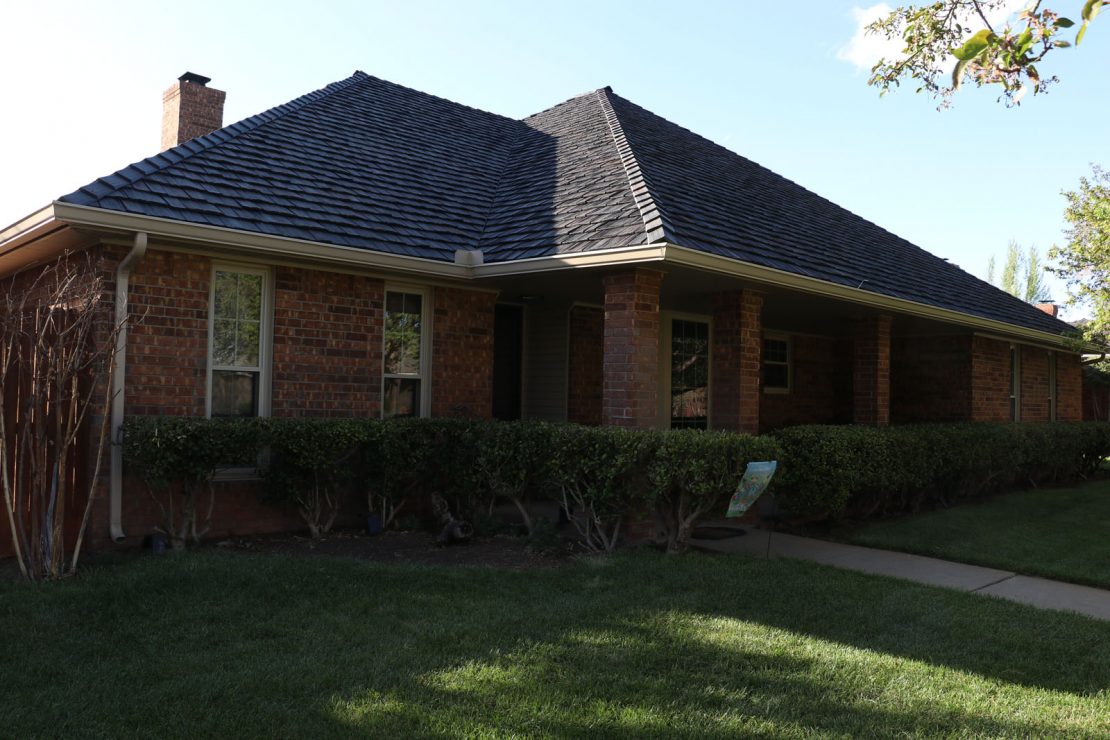 How Amarillo Gutters Work
The basic function of rain gutters and downspouts is to carry water quickly from your roof to the ground. If they work like they're supposed to, they will safeguard your home from water damage. Here's how Amarillo gutters work.
When it rains, water rolls down the slope of your roof to the gutters. It then travels through the gutter system into the downspout and is diverted from base of your home by means of a splash block.
Why are Amarillo Gutters Important
If you've ever had to pay for roofing and foundation repair, you know how costly rain and water damage can be to repair your home. Homes without a gutter system are more susceptible to the damage caused by roof rot and a shifting foundation.
Choosing the right water drainage system for homes in Amarillo involves more than just gutters and downspouts. In this homeowners guide you'll learn why investing in quality materials is always the right choice when it comes to water management and safety protocols for your home.
When you contact Texas Plains Contractors for gutter installation in Amarillo, you'll be assured the job is done quickly and professionally, with accurate pricing and attention to every detail. We are proud of the reputation we have among Texas Panhandle homeowners, and we would love to earn your business.
Amarillo Seamless Gutter Installation and Repair
Gutter replacement and installation. Even the best-maintained gutters wear out over time. If it's time to replace your gutters you'll start to see rust and cracking along the seams or peeling paint or rotted wood or mildew accumulation along your exterior trim. These are caused by poor exterior drainage and should be fixed as quickly as possible.
At Texas Plains Contractors, we install seamless rain gutters. Seamless rain gutters and downspouts look good on your home and, when properly installed, can prevent water damage to your home's exterior siding, foundation, landscaping, and lawn. A huge benefit of installing seamless rain gutters is to incorporate rainwater storage tanks. Rainwater harvest systems not only contain stormwater runoff, they also provide away to store water for irrigation.
Texas Plains Contractors installs Pioneer Water Tanks America patented water storage systems. In conjunction with Pioneer Water Tanks America, we provide top-tier water storage and localized service. The Pioneer Water Tanks America water storage systems keep water clean and fresh within our exclusive BPA-free, NSF-61 certified AQUALINER® Fresh tank liner.
Investing in new gutters or having your existing spouting maintained makes good sense. Get in touch with Texas Plains Contractors today and have one of our exterior professionals help you get started today.