Amarillo Re Roof or Replace? What's best?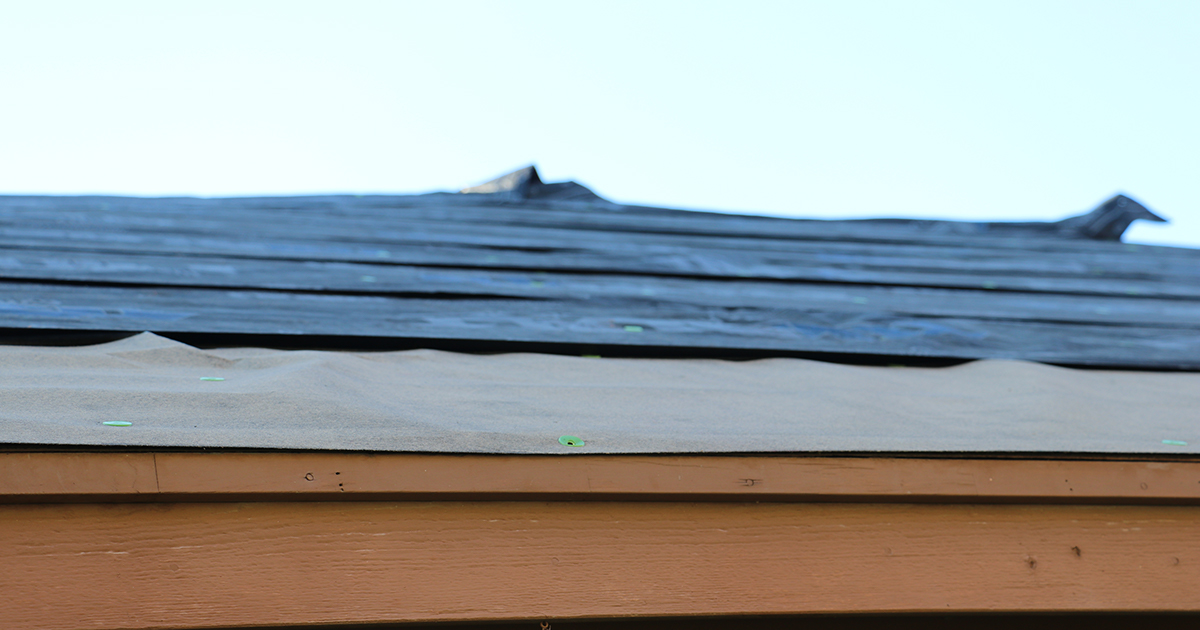 The Difference Between an Amarillo Re Roof and New Roof
What is "Amarillo Re Roof"? What is re-roofing in general? What is the difference between re-roofing and roof replacement? Re roof is the process of layering new shingles on top of your existing roof. Re roofing in Amarillo is pretty common. We don't like to do it. It's better to tear off and replace an existing roof than it it is to re-roof it. Texas Plains is a full-service residential roofing and commercial roofing company
Life Happens
Roofs need repaired for many reasons, sometimes it is out of our control. A roof doesn't need major damage, in order for it to be repaired or replaced. Unfortunately, many homeowners don't know this and wait until after there is a problem with their roof to get it checked out. A storm could roll in late one night and the next morning you find significant hail damage to the roof of your home. Now you are forced to frantically find (and choose) a roofing company. Hoping they will be quick, reliable, and cost efficient. You call them out to take a look, just to get an estimate you have to pay for. All of this occurs while your roof is still damaged and remains unfixed.
What Can You as a Smart Amarillo Homeowner Do?
A smart homeowner would repair their roof periodically (every few years depending on where they live) because they know, especially if they live in Amarillo TX, how much the outside elements take a toll on the integrity of the roof. To re roof is the same thing as replacing your roof. The re roof process is an integral part of maintaining the quality of your home.
Who Do You Call?
Texas Plains is located in Amarillo Texas. We install quality residential roofs for our customers. We are the roofing contractors of choice for roof replacement on all types of roofing systems. With one of the most responsive customer services in the Texas Panhandle, our dependable crew works hard to make sure that your roof is repaired the right way the first time. We value your time.
About Our Team
Our roofing contractors are expertly trained professionals who are fantastic at what they do. We are the residential roofing expert in the Texas Panhandle; which we earned by doing roofing the right way. Need an inspection or repair? We offer FREE estimates.
Are We Qualified?
We are licensed, bonded and insured. Our jobs comply with building code requirements, which are created and enforced to keep everyone safe. We obtain all permits and approvals and make sure our roofs meet or exceed the expectations of city codes. We only want the best for our customers and their home improvements.
What Do We Do?
There are many components of what we do. We take care of your roof as a system because that is exactly what it is, a system. Your roof is made up of many layers that work together to protect your home. Some of the layers include: wood decking, ice and water shield, underlayment, ventilation, starter shingles, hip and ridge shingles, and exhaust vents that all function together as one.
Tear Off or Re Roof? What's Best You?
Don't re roof your Amarillo home. It's better do a roof replacement. Texas Plains employs our eight-step re-roofing process in that is unique to your Amarillo home.
Property Protection
Roof Removal
Roof Inspection
Drip Edge Installation
Roofing Underlayment
Felt Insulation
Roofing Material Installation
Site Cleanup
These steps are subject to change depending on the type of roofing that you have installed already, but this is the framework that we go by.
We Serve the Following Areas
Texas Plains serves the 26 northernmost counties that make up the Texas Panhandle including:
Armstrong County
Briscoe County
Carson County
Castro County
Childress County
Collingsworth County
Dallam County
Deaf Smith County
Donley County
Gray County
Hall County
Hansford County
Hartley County
Hemphill County
Hutchinson County
Lipscomb County
Moore County
Ochiltree County
Oldham County
Parmer County
Potter County
Randall County
Roberts County
Sherman County
Swisher County
Wheeler County
In addition to the northernmost counties, Texas Plains Roofing serves all the major cities and smaller towns of the Texas Panhandle including:
Amarillo

Booker

Borger

Bovina
Cactus
Canadian

Canyon

Childress
Clarendon
Claude
Dalhart
Dimmitt

Dumas

Friona
Fritch
Gruver
Happy

Hereford

Masterson
Memphis
Mobeetie

Pampa

Panhandle
Perryton
Shamrock
Spearman
Stinnett
Stratford
Sunray
Texline
Tulia
Wellington