8 Step Roof Replacement Process for Amarillo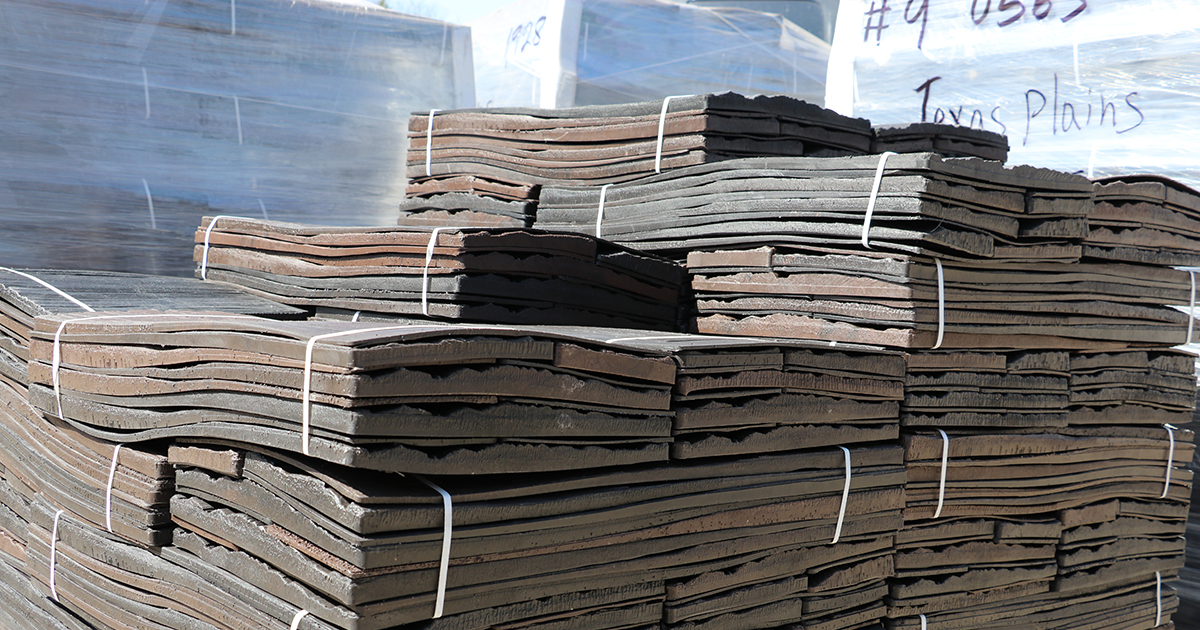 Roof Replacement Step by Step
Texas Plains is a full-service residential roofing, commercial roofing and home exteriors contractor in Amarillo, TX. We offer complete roofing systems, roof inspections, and roof repair services. Most jobs that we do in Amarillo involve a roof replacement or roofing installation. We follow an eight-step roofing installation process, to ensure West Texas homes in the Texas Panhandle are protected from all harsh weather elements.
Protect Customer's Property. Before we begin any roofing service, we ensure our customers property is properly taken care of and protected. We take multiple precautions when it comes to siding, walls, landscaping, windows, etc. We treat each customer's property as if it was our own.
Remove Old Roofing Material. To begin the roof replacement we must remove all old roofing material first down to the decking. This starts with removing the existing layer of shingles, tile, or metal roofing material. In order to install a new quality roofing system, we also remove the old flashing and underlayment.
Full Roof Inspection. Once we are down to the wood decking we do a full roofing inspection. The weather in the Texas Panhandle can do serious damage, not only to your roofing shingles or roofing tiles, but to the decking. Damage to the wood decking of your roofing system is what leads to leaks and the most serious damage. We replace all damages to the roofing structure, to ensure there is a solid base your new roof installation.
Drip Edge Installation. Drip edge installation is crucial in the Texas Panhandle. It prevents water from getting underneath the roofing material and causing leaks.
Roofing Underlayment. The weather in the Texas Panhandle can be unpredictable and can lead to serious damage to your residential roofing. To prevent damage we install an ice and water shield underlayment to the bottom of the roof. In this step we also install chimneys, pipe flanges, solar panels, and roof connections.
Felt Installation. On top of the underlayment we install roofing felt. Roofing felt prevents shingles from sticking to the wood decking. It also provides protection of the wood decking for the next roof replacement.
New Roofing Material Installation. This is where the fun begins as the homeowner. Our Amarillo office provides samples of all of our roofing materials we offer. You can choose what was on your existing roof, or you may pick a different system. A new roof protects your home, enhances its curb appeal, and increases its commercial value. Choose a roofing material that is within your budget and will increase your homes overall value. We offer nine systems to choose from:

Asphalt Shingle Roofs
Rolled
Standing Seam Metal Roofs
Metal Shingle Roofs
Slate and Synthetic Slate Tile Roofs
Clay Tile Roofs
Copper
Tile Roofs
Energy Efficient Solar
Cedar Shake Roofs

Within these options there is multiple color options to choose from. After your new material is installed we install new ridge vents and counter flashing. Your roofing costs depend on the slope of your roof, how many squares of material it takes (a square is 100 square feet), and the roofing material used for your roof replacement. We provide a detailed estimate of average costs when we do you free estimate.

Site Clean Up & Final Inspection. After Texas Plains has completed a job, we ensure your property looks the same or better than when we started the job. We also provide you with a final inspection. This inspection ensures your roof replacement is done correctly, on time, and within your budget. We strive to serve every customer well, and would love to talk to you about your new roof replacement.
Call Texas Plains
If you're looking for a solid and reliable roofing company for your next roofing project, don't hesitate to give Texas Plains a call. We are licensed and insured. And our estimates are always free.
Hiring a roofing company doesn't need to be a hassle. No matter what your type of roofing — wood shake to metal — we've got you covered. Did you know that we also do all kinds of exterior home improvements? People turn to us to rev up their home's curb appeal. Besides doing high quality roof replacements, Texas Plains also does home exterior services, such as gutters, siding, windows, garage doors, and painting too.