Amarillo Residential Roofing Installation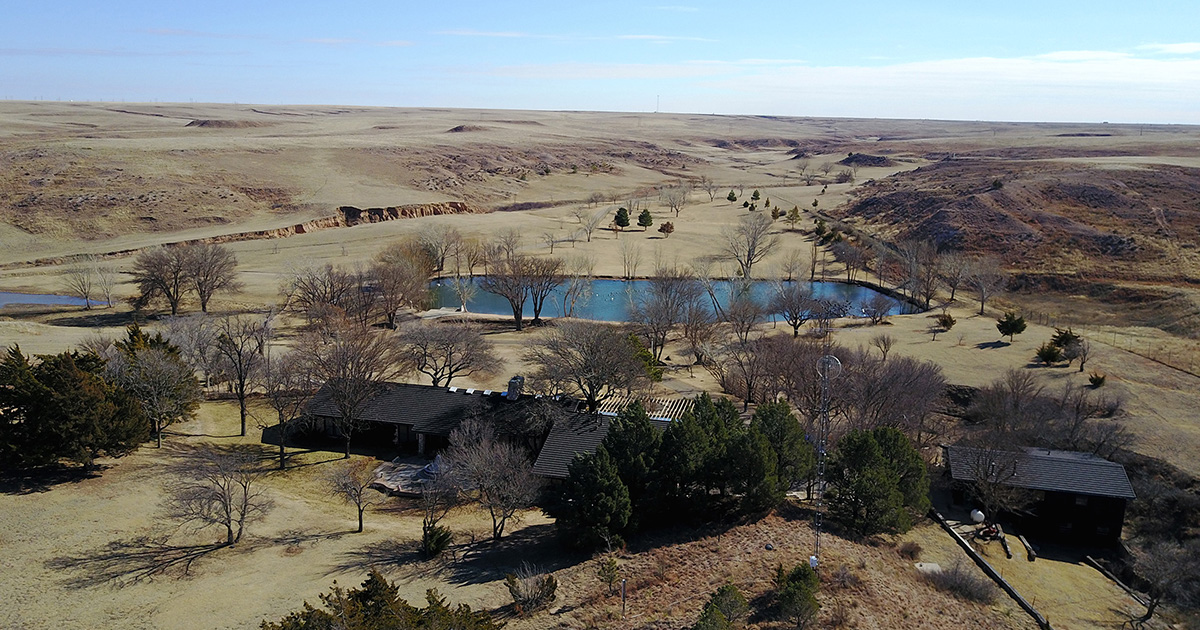 Homeowners in Amarillo, Texas and the surrounding Texas Panhandle trust Texas Plains. We are the roofing contractors of choice for roof replacement on all types of residential roofing systems.
Texas Plains is the residential roofing expert in the Texas Panhandle. Homeowners trust us to replace the roofs on their homes. We are a licensed, bonded and insured residential roofing company in West Texas. Our jobs comply with building code requirements. We obtain all necessary permits and approvals, and make sure our roofs meet or exceed city codes.
Building codes for residential roof systems, according to the National Roofing Contractors Association, are established and enforced by state or local government agencies to ensure public safety, health and welfare in local building code.
Texas Plains does residential roofing right. Our team is made up of hardworking and dependable craftsmen that take pride in their work and our workmanship is guaranteed for seven years. Our customer service is one of the most responsive in the Texas Panhandle.
If you need an inspection or a repair or a new roof installed on your home, just give us a call. Texas Plains, where estimates are always free. Call (806) 419-1500.
---
Your Roof is a System
Keep in mind that your roof is a system. It is not just the shingles that you see. There's a whole lot more going on under the shingles. Components such as wood decking, ice and water shield, underlayment, ventilation, starter shingles, hip and ridge shingles, and exhaust vents function together to create a roofing system that protects your home.
When you're looking to install a new home roof or you need to repair the one you have, contact us and get a FREE ESTIMATE today.
---
Eight Roof Replacement Steps
Roofing replacement is more than replacing the roofing underlayment and roof shingles. Properly installed, a correct residential roofing system relies on advanced material technology. At Texas Plains we employ a eight-step re-roofing process. Whether we are replacing an asphalt shingle roof, slate roof, metal roof, the surface preparation is nearly always the same. The steps may be different for asphalt roofing.
Property Protection. We take steps to protect your siding, walls, and landscape while roofing replacement is underway.
Roof Removal. We carefully remove old shingles, metal flashing, and roofing underlayment from your roof.
Roof Inspection. Ice and water can do a lot of damage to wood decking. Any soft or rotted wood panels are replaced to create a solid base for your roofing system. We make sure the whole wood decking is fully secured.
Drip Edge Installation. We install drip edge to the edges of the roof. Drip edge prevents water from getting underneath the roofing materials.
Roofing Underlayment. A ice and water shield roofing underlayment is installed at the bottom of the roof, chimneys, pipe flanges, solar panels, and roof connections.
Felt Installation. Roofing felt is installed over the top of the roofing underlayment to prevent shingles from sticking to the wood decking.
Roofing Material Installation. New shingles are installed from the bottom up, followed by ridge caps, ridge vents, and counter flashing.
Site Cleanup. Our first priority is to ensure your property looks the same or better when our job is through.
---
Texas Plains Service Area
Texas Plains serves the 26 northernmost counties that make up the Texas Panhandle including:
Armstrong County
Briscoe County
Carson County
Castro County
Childress County
Collingsworth County
Dallam County
Deaf Smith County
Donley County
Gray County
Hall County
Hansford County
Hartley County
Hemphill County
Hutchinson County
Lipscomb County
Moore County
Ochiltree County
Oldham County
Parmer County
Potter County
Randall County
Roberts County
Sherman County
Swisher County
Wheeler County
In addition to the northernmost counties, Texas Plains serves all the major cities and smaller towns of the Texas Panhandle including:
Amarillo

Booker

Borger

Bovina
Cactus
Canadian

Canyon

Childress
Clarendon
Claude
Dalhart
Dimmitt

Dumas

Friona
Fritch
Gruver
Happy

Hereford

Masterson
Memphis
Mobeetie

Pampa

Panhandle
Perryton
Shamrock
Spearman
Stinnett
Stratford
Sunray
Texline
Tulia
Wellington
---
New Roof Installation for Homes
When it's time to inspect, repair, replace, or install a new roof on your home, you want the best value. Texas Plains offers great products and exceptional service. Our prefered vendors give us access to top of the line products. We offer expert craftsmanship, seven year workmanship warranties, affordable prices, and long-lasting roofs.
We are the fastest growing roofing contractor in the Texas Panhandle and we have an excellent reputation for being honest and fair. Our motto is #ServeWell. We can provide references to verify our work. And we can show you some of the houses that we've roofed so you can see for yourself before you make a decision to use our services or not.
A new roof is a good investment. It not only protects your home by keeping the weather out, but it also increases your curb appeal. We offer a full range of roofing systems with a huge selection of colors and styles to choose from.
Texas Plains services all types of residential roofing systems. Small to large, the size of your roof is not an issue. We service flat roofs, low sloping roofs, and steep roofs. Our Amarillo TX and the surrounding Texas Panhandle roofing services include:
Asphalt Shingle Roofs
Rolled
Standing Seam Metal Roofs
Metal Shingle Roofs
Slate and Synthetic Slate Tile Roofs
Clay Tile Roofs
Copper
Tile Roofs
Energy Efficient Solar
Cedar Shake Roofs