Amarillo Residential Roof Repair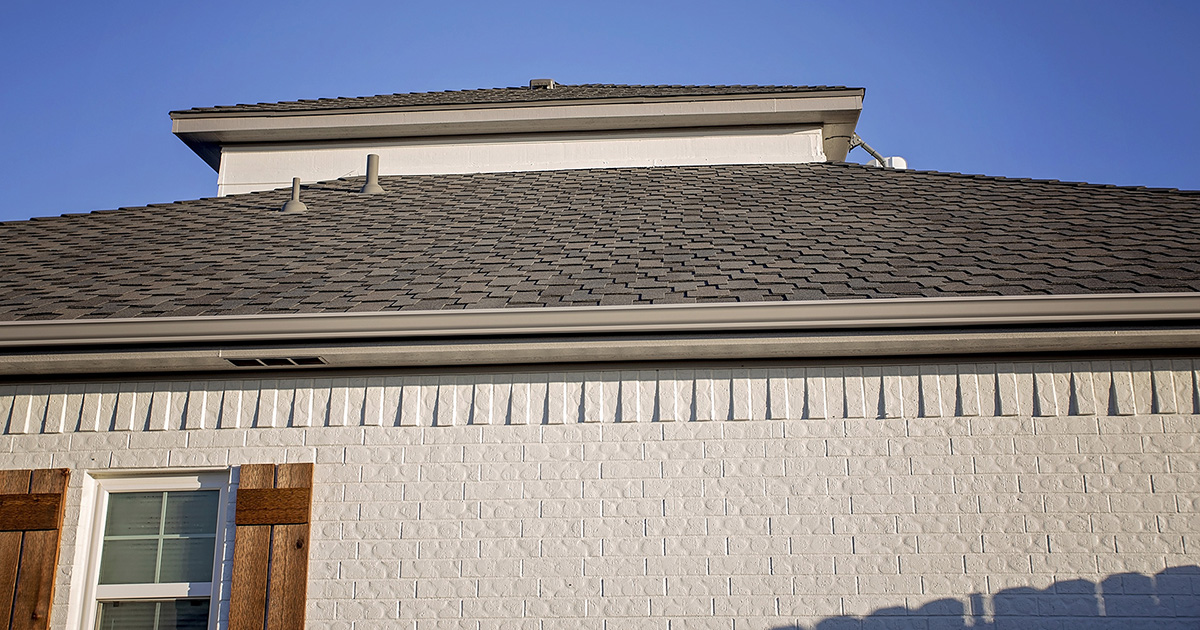 Texas Plains is a residential roofing and commercial roofing company serving Amarillo the surrounding areas of the Texas Panhandle. We can repair or replace your roof in no time. Getting started on your Amarillo residential roof repair has never been easier. Call (806) 419-1500 for your FREE ESTIMATE and get started today.
---
Repair or Replace Your Roof?
A roof is a big purchase. If you are wondering whether to repair or replace it, there are a number of factors to consider. How old is your roof? Is it in good shape? How long do you plan to stay in your home? You won't know enough details until you have your roof inspected by a Texas Plains professional.
Amarillo residential roof repair shouldn't have to be a difficult process. Our free estimates include a thorough inspection of your entire roof structure, including the soffit, gutter, fascia, flashing, and shingles. We also examine the attic for water leaks and look for evident gaps caused by irregular installations. Usually if we can repair your roof early enough, it can extend the lifespan of your roof. Sometimes, considering all the factors, a new roof installation is your best option to steer clear of expensive damage down the road.
---
Amarillo Roof Leaks and Emergency Residential Roof Repairs
A roof leak can cause major structural damage if left without repair. Water in your attic can cause an electrical fire. Wet insulation wastes energy. Curling and buckling shingles can cause leaks. Holes in siding or leaky windows can cause water damage. Damaged roof flashing and skylights can let the weather in. Many different areas of your roof system can cause leaks. It's important that your Amarillo residential roof repair be quick.
If you suspect you have a roof leak, even if there aren't any water spots on your ceiling, you should get your roof inspected. If a storm came through and you think you might have roof damage, call us. If you have pooling water, you should get it checked. Texas Plains offers emergency roof repair services. We can repair or replace a leaky roof fast.
West Texas weather is known for high winds and hail storms. These can wreak havoc to your roof fast. Do a walk around your home. Check for missing shingles. Inspect your attic for leaks. Look for pooling water. Search for granules on your sidewalk and driveway. Keep in mind that some damage, like dimples in shingles and flashings are not visible from the ground and require a trained eye to spot. If you suspect wind or hail damage, have it checked out by a Texas Plains professional, especially if you have an older roof. Hail weakens your roof structure and can cause leaks.
If a storm knocks a tree down onto your home, give us a call. We can assess structural damage and do emergency repairs to stabilize your roof until it can be permanently repaired. In addition, we can help you determine whether to file a claim with your homeowner's insurance.
---
Hiring Texas Plains as Your Amarillo Roofing Contractor
Texas Plains is licensed, bonded and insured residential roofing contractor. We offer a seven-year workmanship warranty. We are not always the cheapest bid. All job details are in writing. Most of our roofs are installed in one day. We stand by our bids. We get the job done right the first time on time and in budget. And we believe that communication is the key to our business.
We are a locally owned and operated roofing contractor serving the surrounding area of the Texas Panhandle. Our offices are located in Amarillo TX. Texas Plains is the fastest-growing roofing company in West Texas. Most of our new customers come our way by referrals made from our long list of satisfied customers. When you need a new roof or a roof repair, we are the local expert. All of our work is guaranteed. We are proud members of the Texas Panhandle Builders Association.
---
Cost of Roofing Repairs
When we price a roof repair it is based on a lot of different variables. Below are five factors that can influence the cost of your roof repair.
Roof Type. The type of roof you have on your home can influence the cost of repairs. Roofing materials vary in cost from one roof type to another. Also, the slope of your roof can affect cost.
Roof Repair Permits. The Texas Panhandle is made up of a lot of cities and towns. Where you live can affect residential roof repair costs, depending on whether we need to pull a permit for roofing repair.
Scope of Work. Replacing a few blown off shingles after a windstorm is a lot different than having to repair a 10-ft-square area. So the size of roof repair can make a huge difference in the cost.
Water Damage. If you already have water damage, your repair bill could get expensive. The process involves removing your roof shingles, inspecting the decking underneath, and determining the extent of the damage.
Chimney and Skylights. If your roof has a chimney or skylights or other additional features, it can raise the cost of roof repairs. There are flashings and seals around these elements that require additional attention.
---
Texas Plains in Amarillo is Your Local Residential Roofing Contractor
In addition to roof repair, we offer roof inspections and residential roofing installation services. We work with most major insurance companies, offering hail damage and repair services on almost any roof system. Now with two branches serving the greater Texas Panhandle from our offices in Amarillo Texas. Our residential roof repair services include:
Roof shingle loss
Nail pops
Leaking roofs
Missing tiles
Hail damage
Snow / Ice damage
Wind damage
Landscape damage (tree, scrub, vines, hardscape)
Ridge vents and ventilation
Damaged flashing