Amarillo Residential Roofing Contractors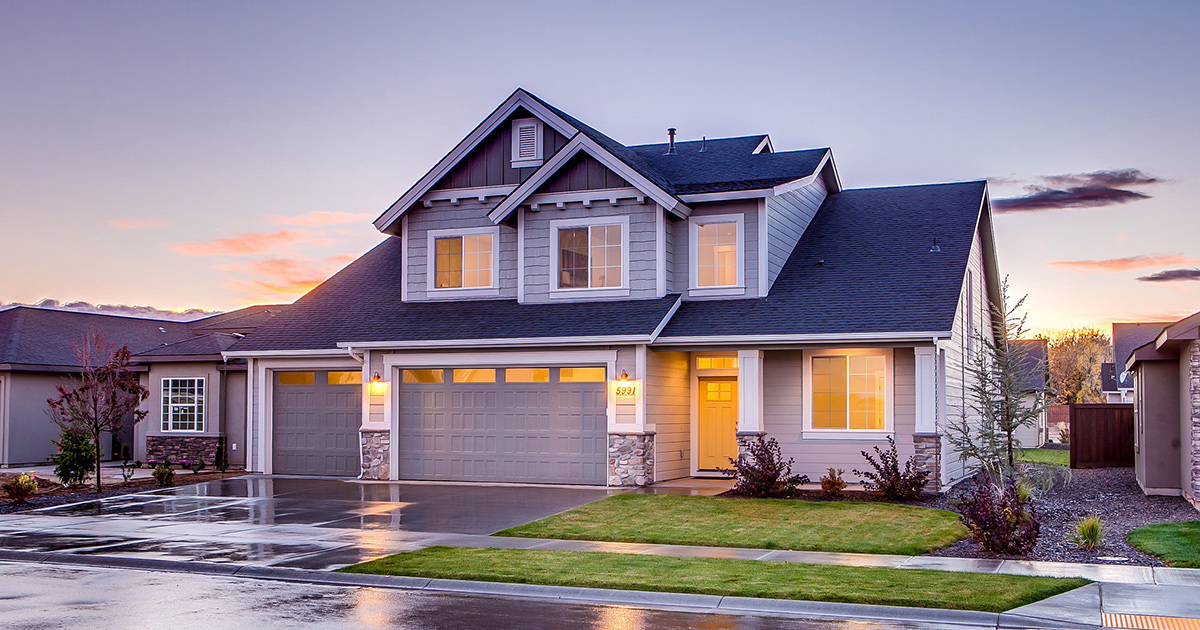 Looking for an Amarillo residential roofing contractor that's reliable. Look no further. The professionals at Texas Plains Contractors are licensed, bonded, and insured. The workmanship on our roofs are guaranteed for seven years and we are among the fastest growing Amarillo residential roofing contractors in the Texas Panhandle with years of experience. If you're looking for reliable residential roofers we'd like to earn your business.
---
Explore What Texas Plains Can Do For You
Texas Plains is your full-service Amarillo residential roofing contractor. We serve the 26 counties of the Texas Panhandle and we are earning a reputation for quality service and expert residential roofing and restoration for West Texas homeowners.
Everything You Need. We provide residential roof inspections, residential roof repairs, residential roofing installations, as well as other exterior renovation and restoration services. Check out our residential roofing systems to see what kinds of roofs we install.
Service Oriented. Whether your roof has storm damage or it's just time to be replaced, getting a new roof doesn't have to be an expensive and lengthy process.
High Standards. Texas Plains uses high-quality roofing products and materials. Our experienced project managers are roofing professionals who ensure your roofing project gets done on time and in budget. We treat your property with the same care and respect that we would our own.
Attention to Detail. We clean up after ourselves and leave no signs of a roof repair or replacement and we communicate with you throughout the project.
Top Manufacturers. We use the leading asphalt shingle and metal roofing manufacturers and offer a distinct range of products to match your home and budget. Our residential roofing systems are second to none. We have a wide variety of styles and colors to choose from.
Most Insurance Accepted. We work with all major property insurance companies and are certified for both residential and commercial properties to inspect and assess roof damage.
---
Amarillo Residential Roofing Repairs
Your roof keeps your home protected from the elements. Keeping it well maintained is critical. Knowing what can cause damage to your roof can help you take better care of it and extend the life and value of your home. Here are the top five things that causes the most damage to your roof.
Remove Tree Limbs and Debris. Overgrown tree limbs can really damage your roof. It's important to trim away any branches from your roof that could snap in weather and fall on it. Leaves, pine needle, pine cones, and debris are a problem for roofs as well. Texas Plains fixes the damage caused by tree limbs and debris and helps you keep your roof free from future problems.
Repair Weather Damage. Weather in the Texas Panhandle can destroy a roof. It is the leading cause of roof damage in Pampa. Roof shingles can get dried out due to the sun. They can deteriorate and soften from being in the elements. And wind damage is prevalent in our region. Any small roof damage is worrisome to the integrity of your home and should be fixed quickly before it becomes a big problem. Texas Plains Roofing repairs weather damaged roofs.
Fix Damage Caused by Birds and Animals. It's surprising how much damage an animal can cause to your roof. They can tear away shingles and vent covers and gnaw their way into your home. Make sure to carefully investigate. If birds and cats and critters are frequently on your roof, don't assume that they are not causing damage. In fact just the opposite is true. If you think you need an inspection, give us a call. We fix critter damage of all kinds.
Defective Gutters. Gutters are designed to direct water away from your roof and foundation. If they are not properly installed or are full of debris or for whatever reason are not working right, they can cause a lot of damage to your home. The good news is that we fix broken, faulty gutters. And if they need replacing, we can do that too.
Water Damage. Really all of the above scenarios can cause water damage to your roof. Water damage can deteriorate your roof and make it permeable to moisture getting into your home and causing catastrophic damage. Moisture can buildup and develop into black mold which can be harmful to the health of your family. If you suspect your roof has water damage, don't wait, give us a call. We can probably have you fixed and repaired in one day and help you protect your home from further water damage.