Amarillo Commercial Roof Inspections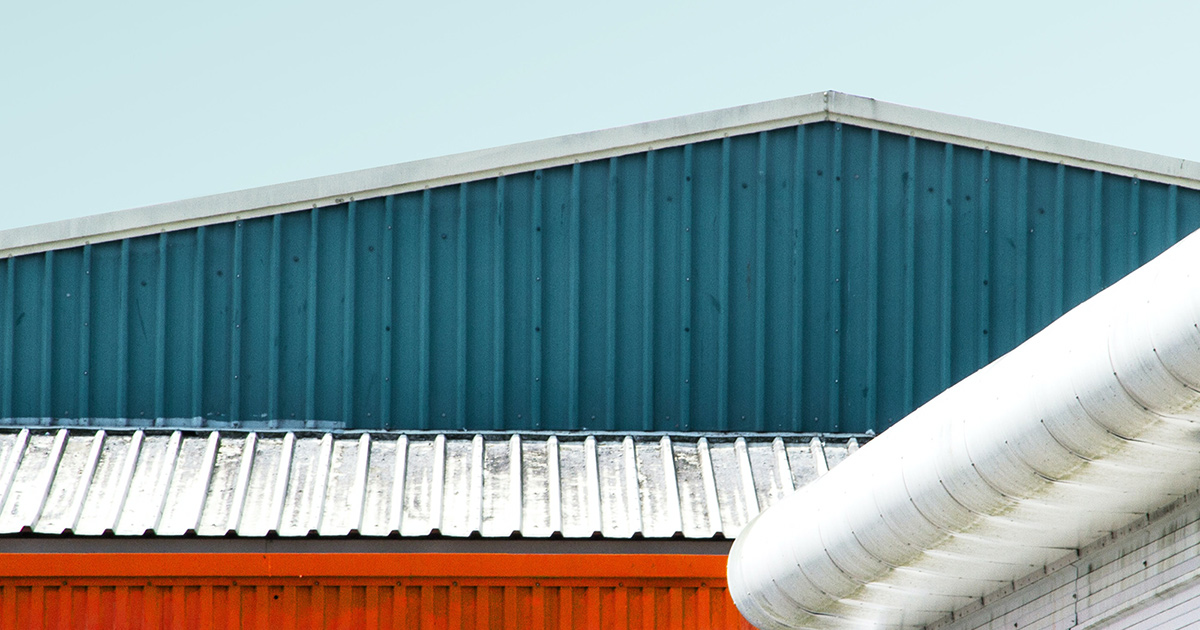 Texas Plains Amarillo commercial roof inspections and maintenance programs can extend the life of your Amarillo roof and lower the costs of commercial roof repair. According to Steve Fountain with Buildings.com, performing regular roof inspections can lower your commercial roof repair and replacement costs by 45 percent. Commercial roofs that are inspected and maintained last 13 to 25 years longer than those that are not. We recommend that you have your commercial roof inspected at least twice a year because of the extreme weather conditions in the Texas Panhandle.
Amarillo Commercial Roof Inspections Checklist
The Texas Plains commercial roofing inspectors examine your roof and structural components for signs of wear and damage. We provide you with a rating of good, fair, or poor for each element. Sections in good condition do not need to be repaired or replaced. Elements in fair condition may need to be repaired. Those roof or structural components that are in poor condition should be repaired or replaced without delay.
Obvious Damage and Debris. A roof inspector is looking for visible signs of damage caused by deterioration, foot traffic, rubbish and rubble, missing shingles, torn panels, standing water, occluded or broken gutters and downspouts. Any obvious problem areas to any part of the roof should be repaired or removed immediately.
Exterior Structural Elements. Each commercial roofing system has different external components such as chimneys, vents, and skylights. These structural elements must be inspected in order to keep a roof performing optimally. A roof inspector needs to examine the underlayment, sheathing, and joists to make sure there is no damage. It is expensive to repair and replace structural elements. This expense can be mitigated by catching problem areas early.
Interior Roofing Components. A roof that is regularly inspected reduces the risk of incurring interior structural damage. Owners who do not do regular maintenance, usually notice that they have a roof problem when they see interior damage. A roof leak left to linger can cause extensive structural damage to the rafter and roof trusses.
---
Inspecting Different Types of Commercial Roofs
Texas Plains is a different type of Amarillo commercial roofing company. We believe that an ounce of prevention is better than a pound of cure. Our commercial roofing systems are made up of different roofing materials, depending on the design, purpose and square feet of the building. Usually a commercial roofing system is either a flat roof or a sloped roof. Let's take a look at these types of roofs and determine what crucial preventative measures must be performed to extend the life of the roof.
Flat Roofs. Flat roofs are susceptible to leaks and surface damage caused by weathering and standing water. When we inspect your roof, we look for granular loss, pooling, cracks, punctures, tears, rifts, and ruptures in the membrane. We make sure your drains are clear and inspect the flashings and seams for visual signs of wear and tear. Our goal is to catch problems early before they cause major damage.
Sloped Roofs. Sloped roofs usually are installed using asphalt shingles, tiles, slate or metal. Asphalt shingles are checked for granular loss, curling, and bending. These are signs of the shingles nearing the end of their useful life cycle. Tiles and slates are checked for cracks. Broken tiles and slates will need to be replaced. Wood shakes and shingles are inspected for rot, moss, mold, mildew, and buckling. Rotted and warped shakes will need to be replaced. Metal roofs are inspected for corrosion, loose or damaged panels, and the seams are checked for water tightness. Damaged panels and seams on metal roofs should be repaired or replaced.
---
In conclusion, regular inspection of roofing systems for commercial buildings extends the life of your roof and cuts your repair and replacement costs in half. Early detection of roof problems, not only protects your capital assets but ensures a safe working environment for your occupants. The objectives of a commercial roof inspection are to determine if your roof system is functioning at its peak efficiency, to identify signs of deterioration, and to make the needed repairs and replacements as soon as possible. Contact Texas Plains today to schedule an Amarillo commercial roof inspections.
Photo by Simone Hutsch on Unsplash